Storage Silos
Grain | Seeds | Wood Pellets
As one of the UK's leading grain silo manufacturers, RNT Tanks & Silos provides a wide range of storage tanks and silos, designed and fabricated to exacting industry standards. We design and build storage silos in-house that are designed for the final storage of various particles and materials, including cereals, powders and even liquid.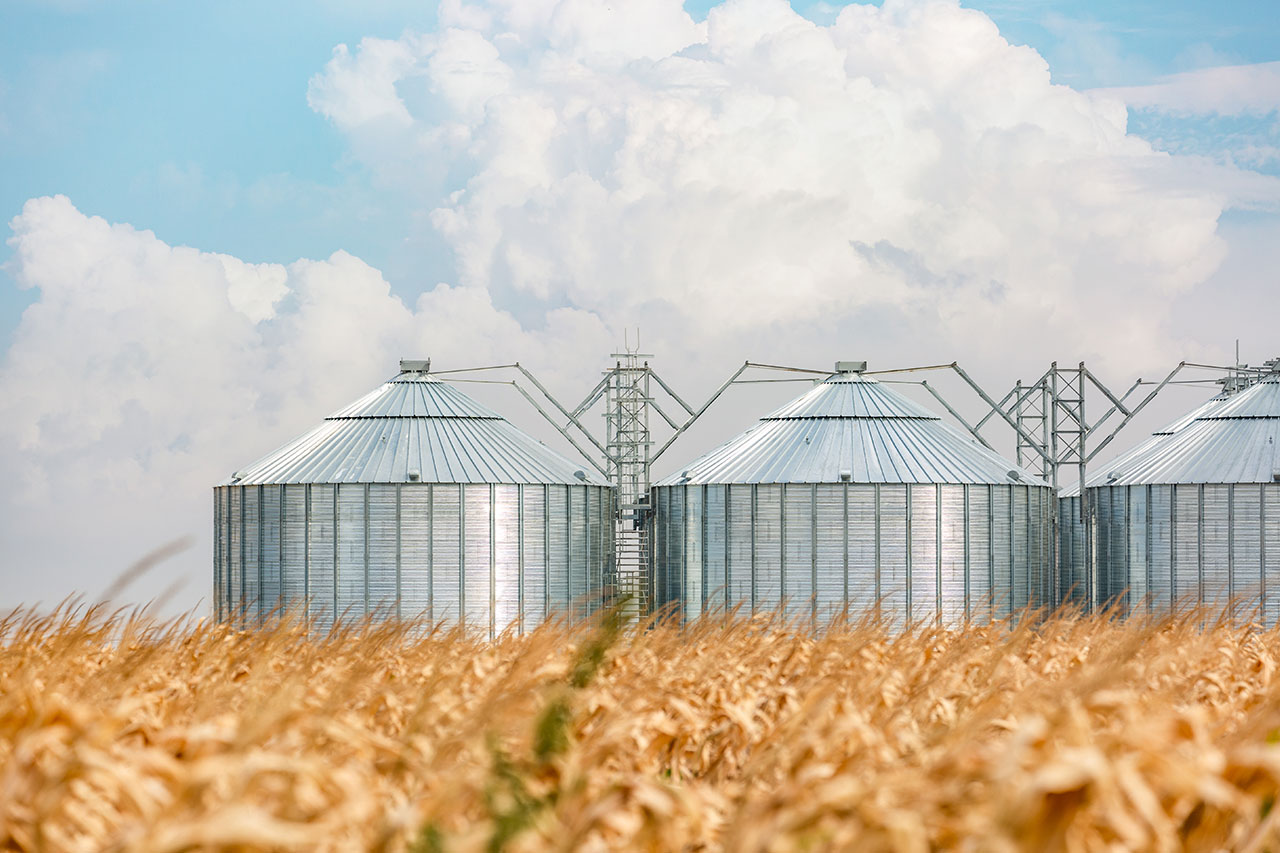 We offer a complete range of components and accessories including wall sheets, roof segments, sidewall doors and ladders for many legacy brand silos such as; Brice Baker, Rowlands, Simplex 'S' range and 1970 Spiraflite silos. As we know that each silo we build must stand up to the test of time and offer exceptional quality for years to come, we don't compromise on a single aspect of construction or design.
Our grain storage silos are manufactured from high quality and durable steel that creates a robust modular containing system with effective protection. Ultimately, our steel silos for grain storage are an efficient and simple way of storing cereals, powders or granular materials. We cover everything from conceptual planning, design, procurement of raw materials and fabrication.
Our clients can enjoy the various benefits of uncompromised construction of grain storage silos, such as reduced spillage and long-lasting freshness and integrity of your stored goods.
Our range of galvanised steel flat bottom silos and bulk bins have been designed to meet the requirements for agricultural, horticultural and many other industry needs.
These large volume containers can be used for short and long term storage of a variety of free flowing granular materials including: grain, seeds and wood pellets.
Animal Feed
With a range of optional features, we can supply a high performance silo to meet the needs of your industry whilst ensuring safe and sustainable storage of your crop.
Flat Bottom Silo Installation
All RNT Flat Bottom Silos are easily installed, mounted on a concrete base.
Silo Capacities
A complete range of sizes are available with storage capacities from 10 to 1,000 tons.
Steel Coatings for Flat Bottom Silos
All parts are made of high quality galvanised steel as standard, providing outstanding protection against corrosion.
Optional coatings are available for any special planning requirements and for areas with aggressive atmospheres.
Heavy-duty galvanised finish Powder coating to most RAL colours