Bespoke Solutions
Although we have an extensive range of standard tanks and silos, it is often the case where a 'special' should be considered or may be recommended by us. As manufacturers, we are not limited in what we can make.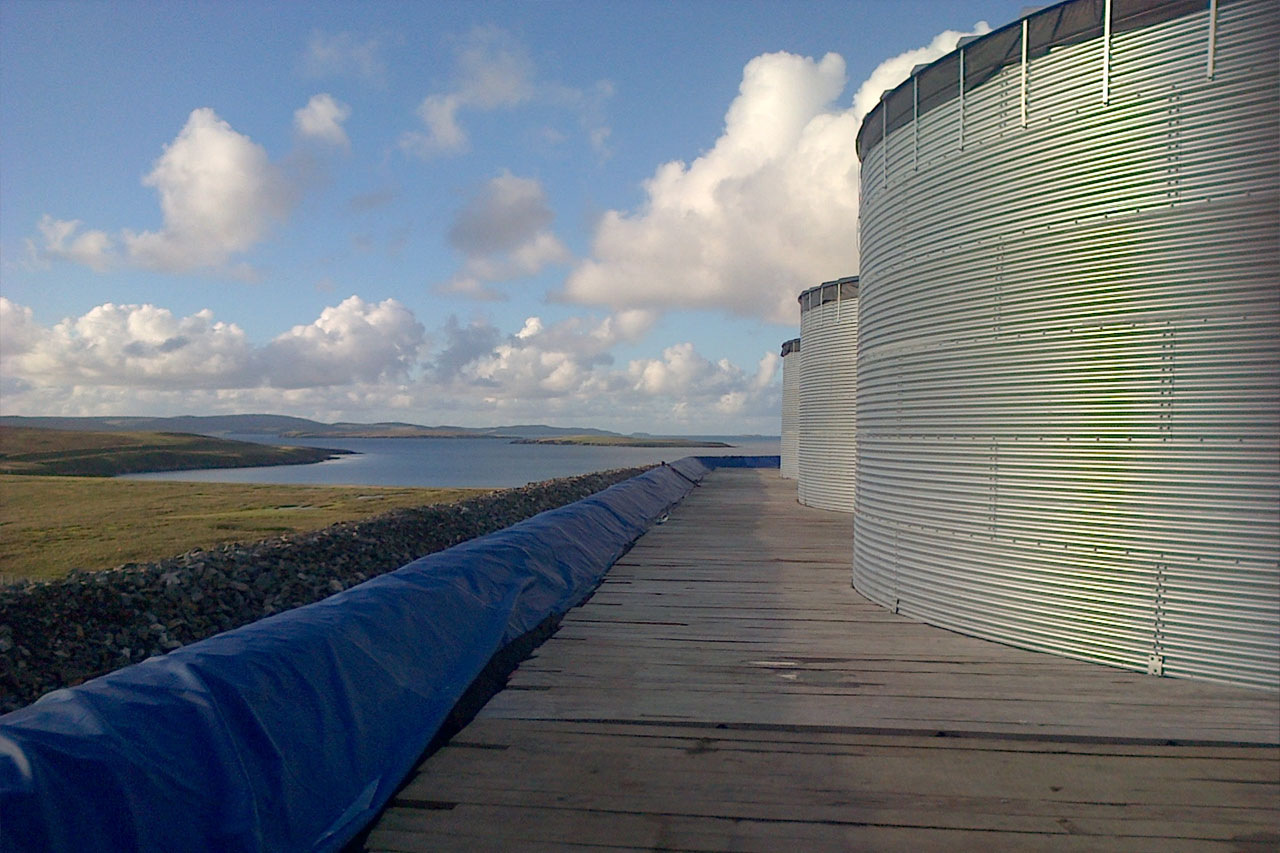 Situations where bespoke tanks should be considered include:
Extreme exposed locations (i.e Scottish Islands)
Extreme temperatures – both high and low (i.e. Canada, Africa)
Seismic (earth tremor) areas (i.e. Iceland, New Zealand)
Or where:
A special size or shape tank is required.
The tank is to be buried either partially or fully.
There are special planning or environmental requirements.
Or when the product being stored requires special considerations:
Slurries and contaminated liquids.
Fuel, oil and all petrochemicals.
Industrial locations or usage.
Where transport may be an issue.
The equipment is to be airfreighted.
Access to the site is limited.
RNT has produced bespoke tanks and silos to meet all the above requirements and will be pleased to advise on what is required.
Examples of Previous 'Specials'
A range of tanks for emergency aid use
Tanks for fish farms in Iceland
Tanks to hold de-icing fluid at an airport on the outer Hebrides
Tanks to be erected in an underground bunker where access was by shaft 1.2m x 2.0m