Fish Farms
Hatcheries | Smolt Farms | Growing-on Tanks
We provide Fish Farming Tanks from small individual units to large capacity commercial fish breeding tanks for land-based fish farming. Manufactured to the highest standards, our commercial fish breeding tanks are used to produce salmon, tuna, trout, cod, and halibut, among others and easily integrate into any RAS system.
At RNT Tanks we have partnerships with firms both in the UK and in Norway and we can provide you with everything that you need for onshore fish farming tanks in the way of fish farming equipment including pipes, catwalks, and recirculation systems.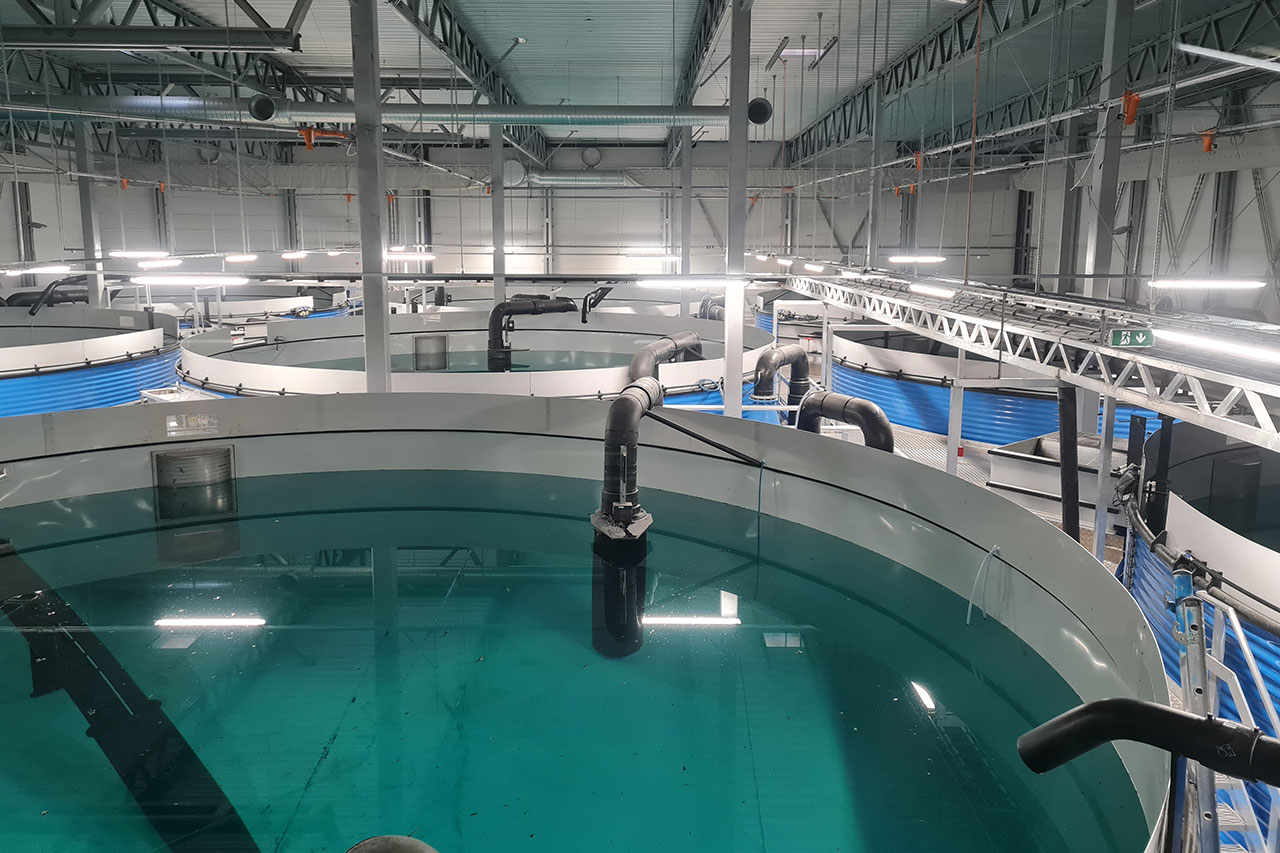 Custom-made Onshore Fish Farming Tanks & Fish Farming Systems
We also provide water tanks for fish farming as well as Fish Farming Systems. Specific applications have included the design and manufacture of elliptical tanks for Sea Life Centres and fortified tanks for areas of seismic-activity. Our experienced engineering team are able to design a specification fully compliant with international standards and codes to meet your special requirements.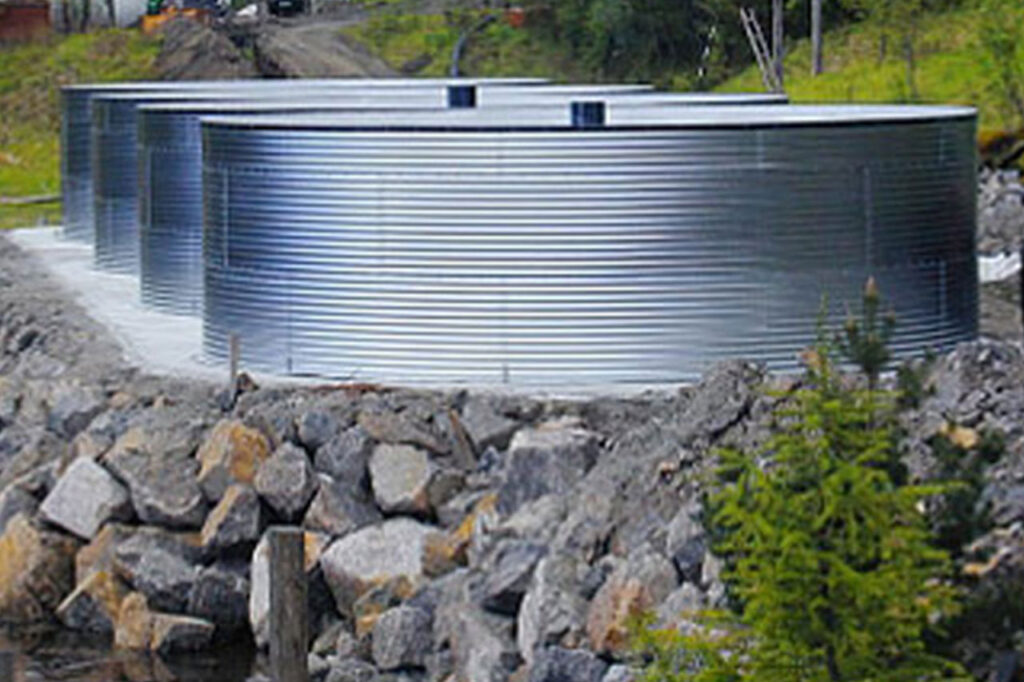 Fish Tank Installation
Fish tanks for installation indoors, outdoors, above ground, partially buried or fully buried to suit the application. Please advise installation details with your enquiry to ensure the correct tank structure is quoted.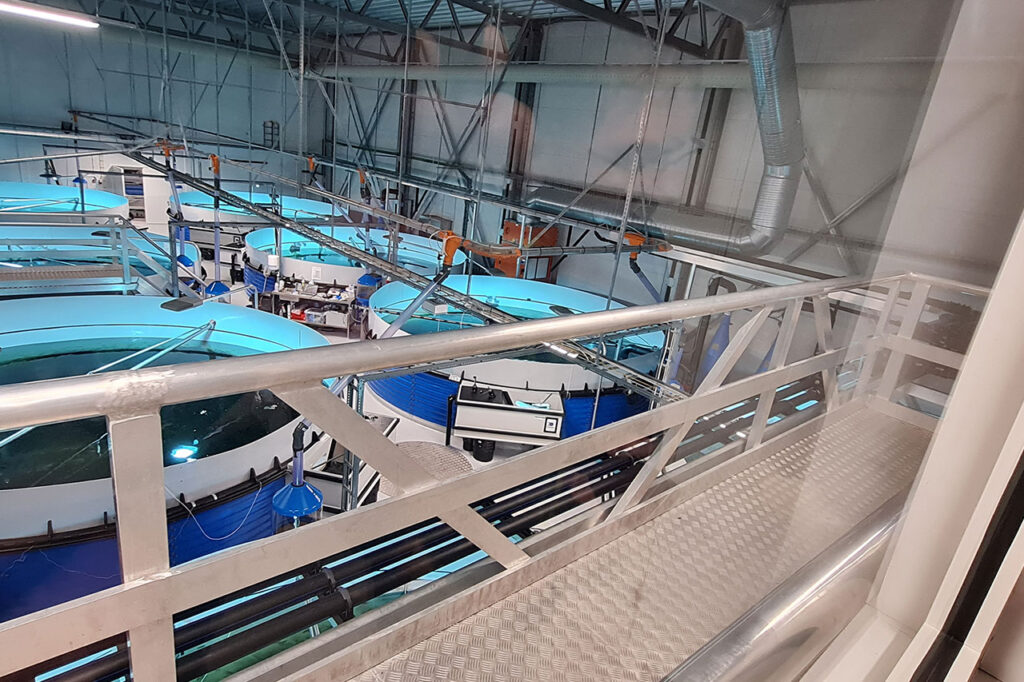 Fish Farming Tank Equipment
Corrugated steel tanks are versatile and able to accommodate an array of accessories and equipment such as pipes, feeders, catwalks and more. Our tanks can be incorporated into complete RAS and other fish farm solutions.
Liners for Fish Farming Tanks
A complete range of linings are available to suit customers' requirements. The versatility of the corrugated steel tanks is also perfect for self-fitting many liner types of your choice. Let us know if any special apertures are required for fitting and we can design and supply to need.